Macchiato is a coffee drink that contains a lot more milk then coffee. If you want a light version, you can use more milk and less espresso.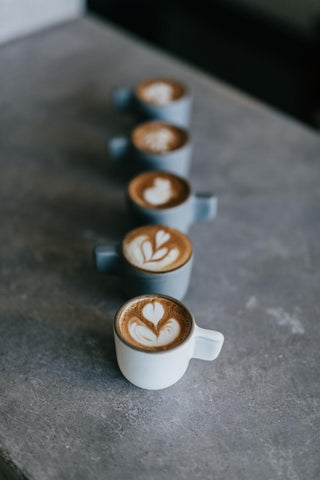 Ingredients:
1/4 cup (2 fl oz) espresso coffee
2 tsp brown sugar
1 tsp vanilla extract
2 cup (8 fl oz) milk
Whipped cream for serving
Ice
Instructions:
Make espresso coffee.
Add sugar and almond extract to the hot espresso and stir well until they are dissolved.
Pour the espresso in cold milk and stir well.
Put ice in two glasses.
Pour milk mixture.
Top each glass with whipped cream.
Serve with a straw or a decorative mixing spoon.