Greek iced coffee is also known as Frappé. It is very popular in Greece and Cyprus. Like most of the other good things, it is accidently invented in Thessaloniki in 1957.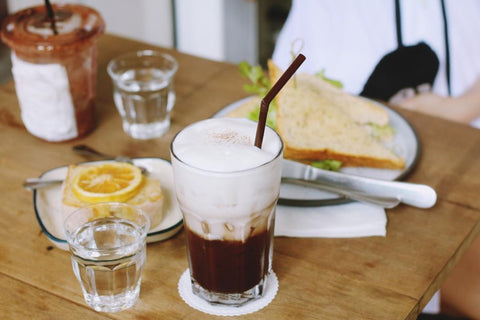 Ingredients:
½ cup (4 fl oz) espresso coffee
2 tsp sugar
½ cup (4 fl oz) milk
½ cup (4 fl oz) cold water
4 cubes ice
Instructions:
Make ½ cup espresso coffee.
Add sugar to the hot espresso. Stir well until sugar is dissolved.
Let cool for 20 minutes at room temperature or place the coffee in a refrigerator for 10 minutes.
Put coffee, water and ice in a cocktail shaker and shake to form foam.
Pour the mixture in two glasses and add milk
Serve with a straw or a decorative mixing spoon.