MAKES 2 DRINKS
A small amount of ice makes this drink frosty without making it too slushy, while the bananas and ice cream keep it rich and smooth.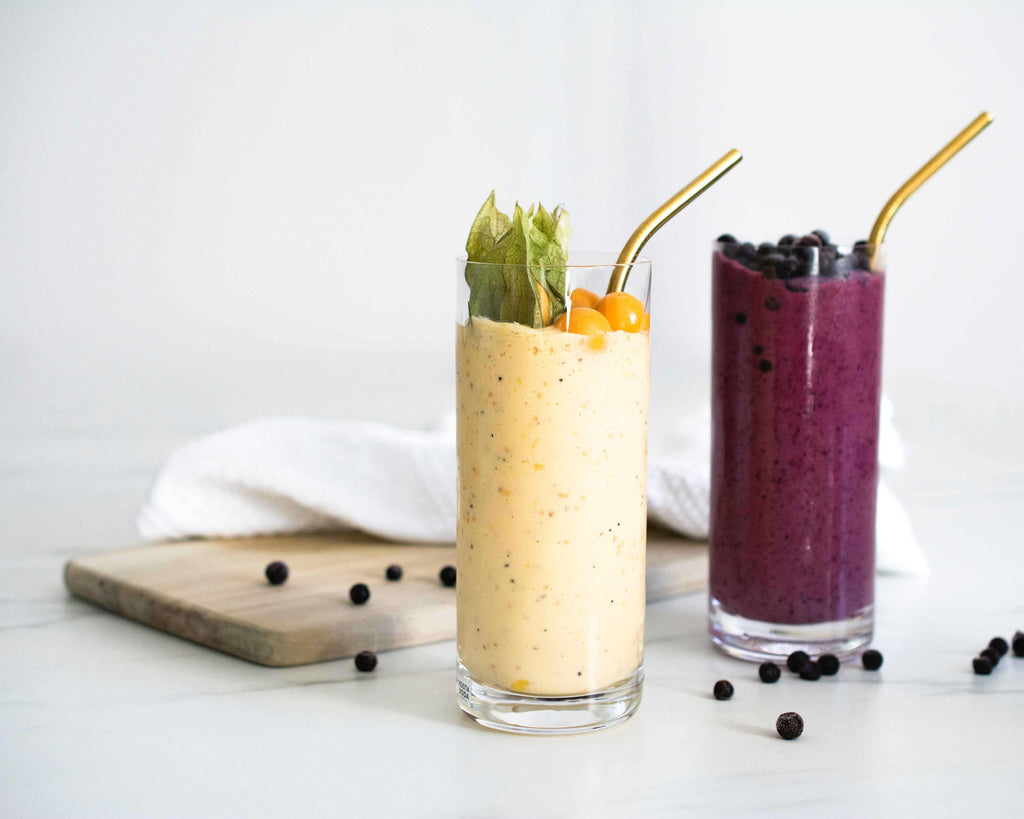 Ingredient
2 bananas, peeled and broken into pieces
1 cup vanilla ice cream
2 ice cubes
2 heaping tablespoons malted milk powder
½ cup milk
¼ teaspoon vanilla extract
Combine all the ingredients in a blender. Cover and pulse on and off until the mixture starts to swirl evenly. Blend on high for 20 seconds, or until the drink is completely smooth.
Variations
Reduce the number of bananas to one. Add ½ cup drained canned apricots before blending.
Omit the vanilla ice cream and vanilla extract. Add 1 cup butter pecan ice cream and 1/8 teaspoon almond extract before blending.
Add ¼ cup chocolate syrup before blending.
Reduce the vanilla ice cream to ½ cup. Add ½ cup sweetened cream of coconut and additional ice cubes before blending.
Omit the vanilla ice cream. Add 1 cup orange sherbet before blending.
Add 2 tablespoons strawberry jam before blending.
Spiked Variation
Omit the milk. Add 2 ounces vodka and 2 ounces crème de banane before blending.