My brother bought a Euhomy countertop ice maker a year ago. He loves to drink cocktails, and his ice machine is a good fit for his relaxation needs.
I like the shape of my brother's ice maker, but I don't think it fits me. Since I will take my son on a backcountry hike in the summer, his machine is too big.
My need is to purchase one with less power. So I can plug it into my RV. It will neither consume a lot of electricity nor attract wild, dangerous animals due to noise or smell.  
After looking at product descriptions and reading a few reviews, I purchased this IM-FP ice maker. I used it for a few days, and everything was just fine. Then I took it on the trip.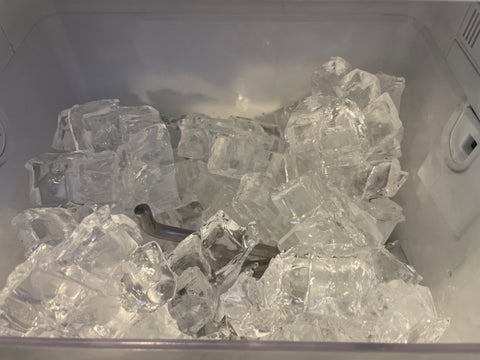 At that time, the temperature in California exceeded 110 degrees Fahrenheit. I bought a portable charging station, too. This ice maker goes perfectly with it.
When traveling and camping, this ice maker kept us refreshed. We ate BBQ and drank ice-cold beverages.
I also grabbed some ice cubes to do a cold compress when my body was sore at the end of the day. It made our hiking much more enjoyable.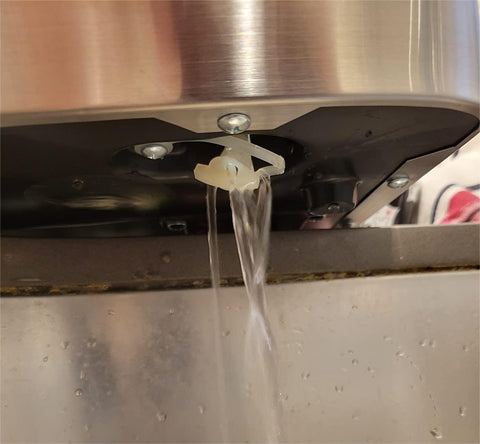 The euhomy ice maker is also easy to clean. It has a drain hole in the bottom, and I usually wipe the machine down with a clean cloth after draining the water.
 If you want your ice cubes to be clear, try using distilled water to make ice after cleaning.
Next time before a long trip, I think I'll get myself a Euhomy car refrigerator. It looks solid and has great reviews. I can store more food in my trunk with it
 Author: Geek