My wife and I own an Italian ice shop in our small town.
We often drive to Walmart to get enough ice. Each time, we buy about 160 lbs. It was difficult for seniors like my wife and me with back pain.
To solve our ice shipping problem, I searched online and found this EUHOMY ice machine. This machine looks great and is a lot cheaper than many other brands. However, I do doubt how much ice it can make.
I decided to try, so I said, "Let's get it first. Even if it doesn't make as much ice as we need, at least we don't have to buy too much ice at once."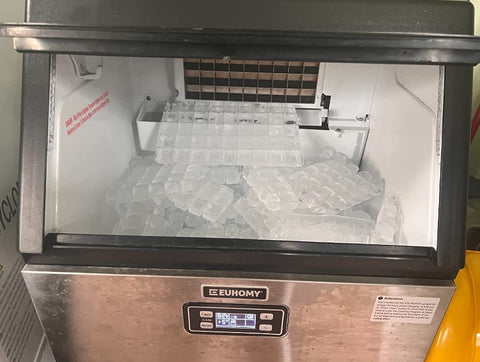 On the next day after receiving the goods, I connected the water and electricity to the machine. Then turn it on to start making ice.
After a few hours, I was pleasantly surprised by the amount and efficiency of the machine.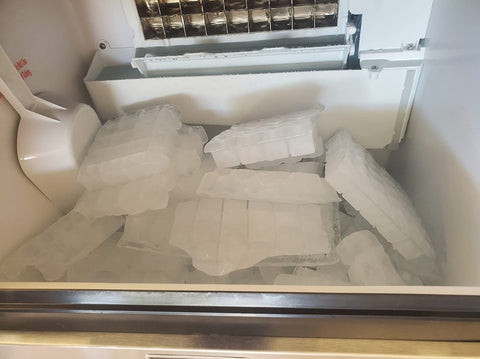 We often have times when we can't remove ice from the machine because all 3 of our freezers are full. I love this machine.
In the picture I posted, all blue bags are from this ice machine. We own 3 freezers in our store and are often filled with ice from this ice maker.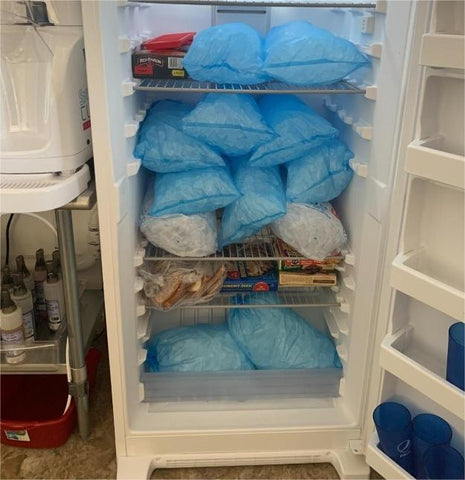 As shown in this picture, the ice cubes in the blue bag are all produced by EUHOMY.
We no longer need to drive to the supermarket to buy ice cubes these days. Since there was often a surplus of ice cubes, we started selling ice cubes in our store. I like this ice maker.
Author: Barbara Gardner