We live in the desert and use a lot of ice every day.
I bought this Euhomy ice maker unsure of what to expect as I had a unit from another brand that broke within a year.
As the instructions say, let it sit for at least 24 hours before using it; I waited two days before opening it. The unit is hooked up to a water line, an essential feature for us.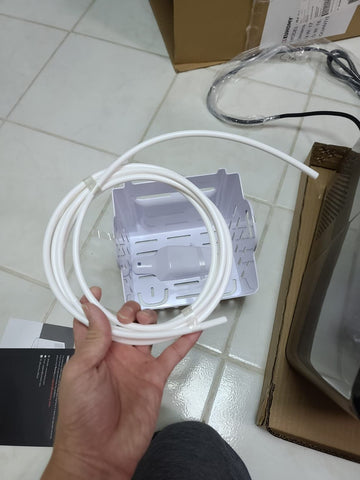 According to the instructions, this ice maker cannot be placed in a closed space. Ensure sufficient air circulation around the machine to cool it down.
It is worth mentioning that making ice does not make much noise.
It's a big machine, but it's worth it. It is convenient for large families with more people. My family and I are fascinated by the process of making ice.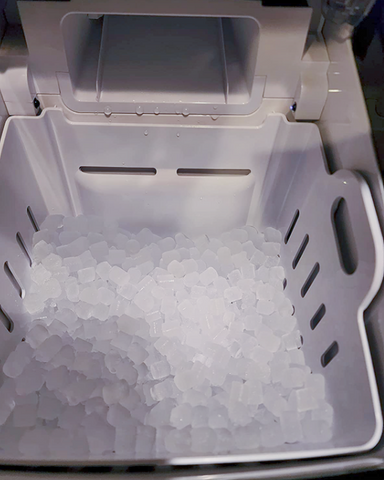 As you can see in the picture, the ice it makes resembles hospital ice, which is suitable for dialysis patients.
The ice-making process will not stop even if you open the lid to get the ice. So, except in case of lack of water, we don't need to click on the button to let it start repeatedly.
I've had it for two years, and it's still working fine. I recommend 10/10.
Author: Stacy R.