I've wanted to get a car refrigerator for our family. We have a big family, so we need food and drinks everywhere we go.
A friend recommended I buy this EUHOMY car refrigerator. I've seen him use it, and it looks good. But I'm not sure how it freezes. After using it, it was a pleasant surprise.
This fridge fits perfectly in the trunk and can hold almost 12 cans of Coke.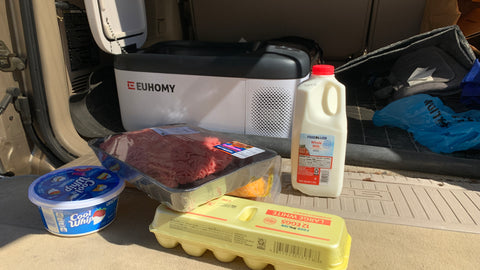 The refrigerator can cool down to the specified temperature. It will fluctuate by 3-5F depending on the outside temperature. I'm excellent with that; a setting of 36 works great for me.
I'm sure it's energy efficient because I plug it into a 12V outlet that's always live. The battery did not die even when the car was not used for a few days.
When I got home, I used it to stop at multiple grocery stores on one of my outings to pick up some food.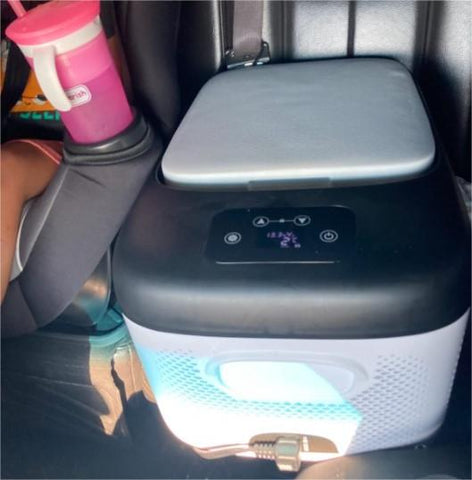 At first, my husband thought it would not be of good quality because of the price. He had bought a more expensive one, but it was not durable. Now he thinks it's a great option.
I bought another one for my parents in Florida before their 5,000 miles summer road trip. They must keep the medicine between 60 and 75 degrees during the trip. This refrigerator was exactly what they wanted since the highest temperature it can set is 68 degrees.
To be sure, they put a refrigerator thermostat inside the pouch to make sure it stays in the correct temperature range.
They said the machine kept the medicines well and worked even when it was 100 degrees Fahrenheit
Author: Carol