Do you want to refresh your drinks with a few ice cubes, but the ice dispenser of your refrigerator does not want to work? We will give you all our tips to understand the origin of this failure.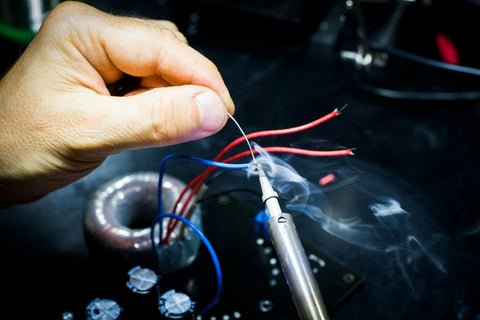 The Machine Tray Is Turned Off
On the right side of most ice cube trays is a lever, see this if you want to buy some. If it is in the OFF position you will not be able to have ice cubes. Check the position of this lever.
The Manual Function Is Disabled
On the dashboard of your fridge, there is an on / off button for distributing ice cubes. It is also used to put the distributor group in winter mode. Check that you have not inadvertently deactivated this function on the dashboard.
The Water Tap Is Closed
If your water faucet is closed or the flow is not sufficient, the ice dispenser will not work. Make sure that the water supply works correctly, that the tap is open, and that water flows with sufficient pressure.
The Water Temperature Is Not Reached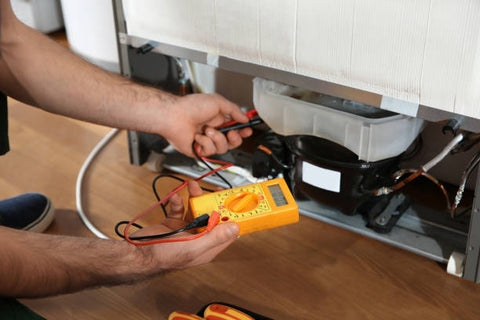 If the freezer part of your fridge has not reached its temperature, it will not allow the ice to be turned on. We advise you to check that it is at -18 °. Then set the temperature using the thermostat.
The Ice Call Switch Is Faulty
When your control panel is in ice mode, you must press your container to request ice. If the switch seems inoperative, the contactor may have failed. You can test the switch using a multimeter in the Ohmmeter position by placing the two tester's tips on the switch terminals. You will be able to check its continuity which must be passing in one of the two positions.
The Solenoid Valve Is Defective
If your fridge's solenoid valve is faulty, it will not allow water supply to your ice dispenser. The solenoid valve is located at the rear, at the bottom of the device, and at the level of the water inlet tube. You can test it using a multimeter in the Ohmmeter position. Unplug it completely from the device and check that you get a value by contacting its terminals with the multimeter's tips. If there is no continuity, then it must be replaced.
The Ice Maker Is Out Of Service
If all the usage checks have been done and there are still no ice cubes. Your distributor is likely to change. You can replace it quite easily, but beware, and it is better to defrost the device before intervening.
The Electronic Card Is Defective
The electronic card manages most of the components of your fridge, including the ice maker. If all the parts have been checked, but the problem persists, it is possible that the electronic card is at fault. But beware, there are very few cases identified on this subject today.
Contact us and choose the best ice maker in our catalog.